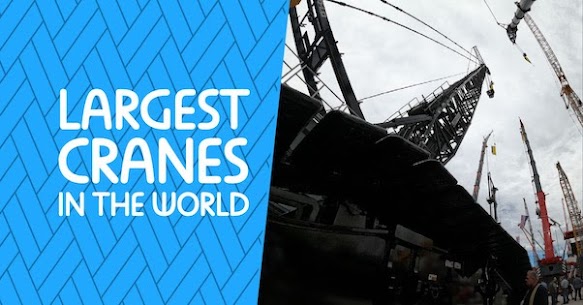 There are many cranes in the world today and its unknown what the largest crane in the world could be. What cranes that are reported are the only ones to have set a record.
Crawler Crane
XCMG, the XGC88000 4,000-ton crawler crane has the highest capacity in its class. The XGC88000 currently holds the world record as the highest capacity crawler crane.
The Liebherr LTM 11200-9.1, built by the German company Liebherr Group, is the most powerful mobile crane ever built. It also has the longest telescopic boom in the world, which extends fully to 100 meters. It's set on a double cab truck and can lift 1200 metric tons - that's nearly 700 automobiles. That's real pound-for-pound power for its category, but ultimately not the strongest crane in the world when compared to stationary cranes.
Rough Terrain Crane
Tandon has one of the largest cranes rough terrain cranes, GR-1600XL-2 three-axle chassis.
Tadano has launched a 160 ton Rough Terrain crane, the GR-1600XL-2 on a three-axle chassis. The new crane, the largest Tadano RT to date, features a 200-ft., six-section main boom, with a new rounded profile design and single telescope cylinder.
All Purpose Aerial Lift Training
Need an aerial lift train the trainer class in your State. We also offer scissor lift training for all types of scissor lifts. Give us a call today at (888) 501 - 1355